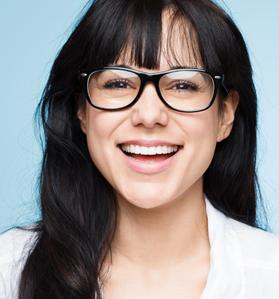 Discover something about yourself.
We know what you're thinking. "How do I join?", right?

Maybe, "I'm not sure that I'll qualify." or "I never made good grades in school."
The truth of the matter is that, in the U.S. alone, more than six million people qualify for membership — that's really one person in every 50. Most don't realize that they qualify and haven't considered membership. You've at least considered membership, or you wouldn't be reading this now.
So how do you join? It's easy. You can become a member of American Mensa in one of two ways:
In either case, if you've scored in the top 2 percent, you'll qualify for membership in American Mensa. Then it's just a matter of paying your annual dues!
So what happens if we aren't testing in your area soon?
First off, doublecheck with the testing contact in your area. While they may not have a test scheduled, they may add a testing session to the calendar if enough people request one.
You might also contact your secondary school, college or university and see about getting a copy of your transcript, which should indicate if you've taken any placement tests. It's certainly possible that you were given a placement test at an early age, and that test might be one of those we review for membership qualification.
Another option would be to provide documentation from a state-licensed psychologist; many provide testing services for a fee.
What's in it for you?
Good question.
There's the camaraderie of being among a group of diverse people who share your love of knowledge. Some like the social aspect of the organization, which includes everything from local game nights to the Annual Gathering. Others enjoy intellectual events such as speaker meetings, Colloquiums or CultureQuest®.
We have more than 150 Special Interest Groups that allow members to pursue their interests — from astronomy to quilting — with other Mensans. Our Local Groups host speaker nights, have lunch outings and play games at local and regional game nights.
Many of our members serve their communities through our service programs, and our member volunteers also work with the Mensa Foundation to award scholarships to more than 150 college students each year.
If that's not enough, how about saving time and money? American Mensa members save on travel services, insurance, financial guidance, publications and more through our benefit and service programs— with new benefits being added regularly.
Then, there's the online component to your membership. In addition to our online Community, there are hundreds of Mensa communities online run by member volunteers around the world, including those on Facebook, LinkedIn®, MySpace® and CompuServe®.
So, now that you know how easy it is, are you in?